2019 Ed Laverty Fall Classic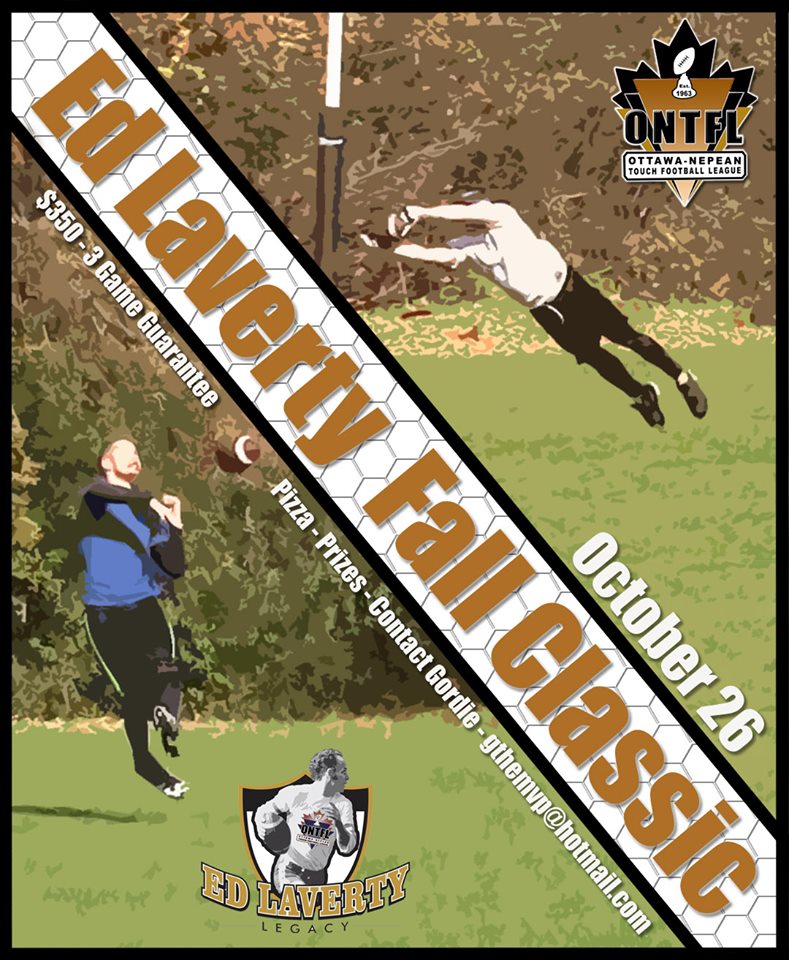 The Ed Laverty Fall Classic returns October 26th! Come join us for some football fun, as we close the outdoor season in this one day event.
Costs are $350 per team, which includes a 3 game guarantee, pizza, and prizes. Contact Gordie Laverty via gthemvp@hotmail.com. Deadline for entry is Oct 21st.
In case there's confusion, our Coed Classic/Underwear Affair is the week before, please follow this link for that