We're happy to re-announce that Indoor is back!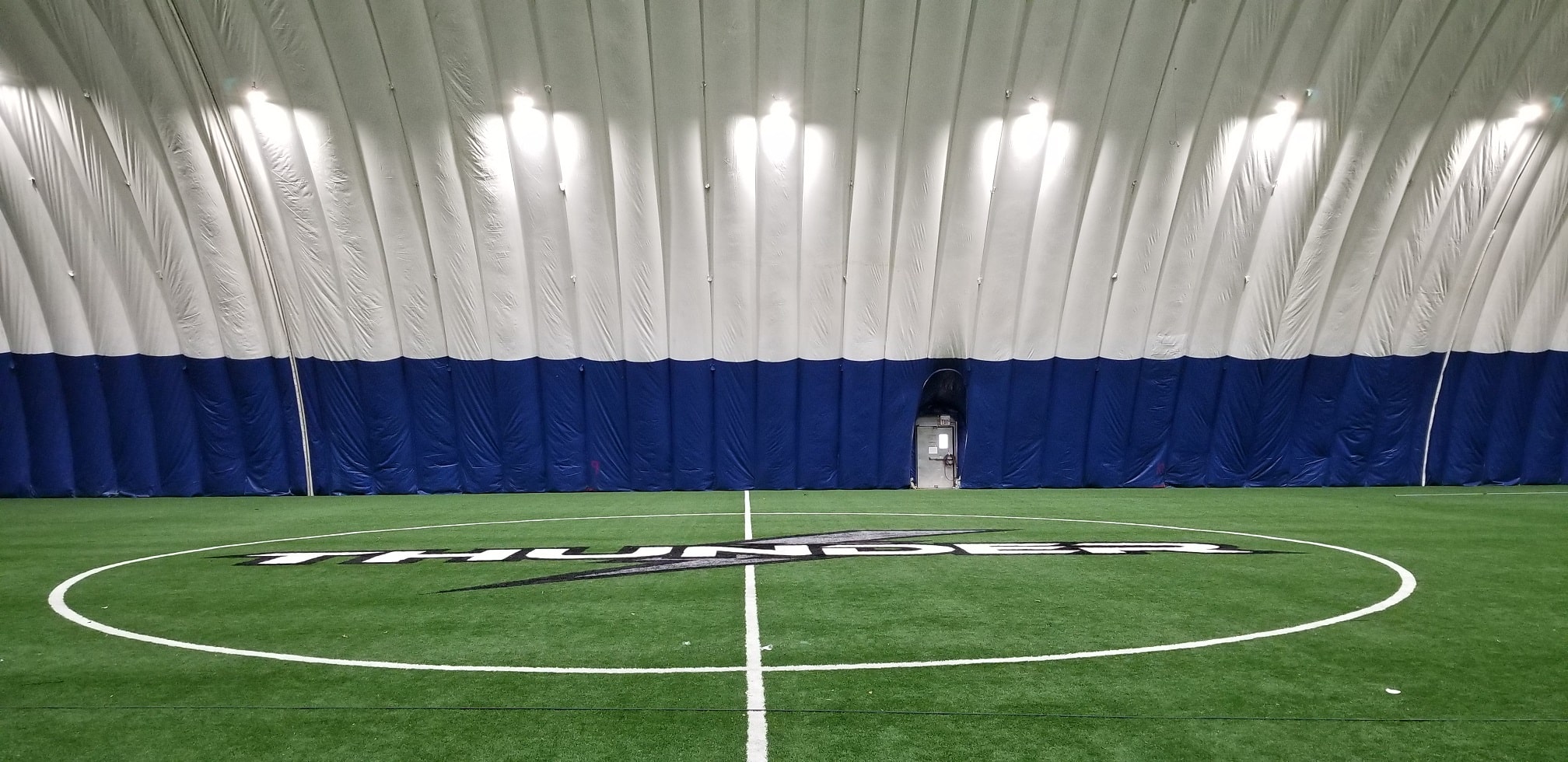 We're happy to re-announce that Indoor is back! With restrictions lifting today, we will resume the season on Sunday February the 13th.
We may have some spots open for extra players if you're looking to play, but with such a short time frame, it's unlikely that we could enter any new teams. If you're looking to do either, please contact Gordie Laverty via gthemvp@hotmail.com. We have men's, women's, and coed divisions on offer. Most of it will take place on Sunday's, with a division of men's teams on Monday starting at 9pm.
On our end, everyone has to be registered for insurance online. Managers are receiving this information personally.
The measures from Algonquin are as follow:
In order for anyone to enter our facility, they must provide our staff at the door with our AC Mobile Safety App OR the Enhanced certificate with QR code along with photo I.D.: *if they do not, they will not be able to enter the facility* We have been accepting anything prior and now we have been notified we can only verify proof of vaccination with one of those two.
1. All rentals need to have the AC Mobile Safety App: The daily assessment form needs to be filled out prior to arrival. https://www.algonquincollege.com/college-blog/the-new-ac-covid-19-self-screening-app/
2. Effective January 31st, 2022, requiring the use of the enhanced vaccine certificate with QR code and the Verify Ontario app in settings where proof of vaccination is required. The QR code can be used digitally or by printing a paper copy. Individuals can download their enhanced certificate with QR code by visiting https://covid-19.ontario.ca/book-vaccine/.
3. Currently no spectators are allowed, until further notice. ** For kids under 10, we will allow one mask wearing "guardian" per child in the dome – not to be confused with a "spectator" – there are still no spectators allowed at this time.**
4. Our capacity limit of 100 participants meets the 50% guidelines and is well within the group numbers we have experience to date with rentals.
5. Masks must be worn at all times except when actively engaging in an athletic or cardiovascular activity. Please note that everyone needs to have a mask inside the facility at all times. We do not have masks to hand out at the facility so if anyone arrives without a mask they will not be allowed inside. Coaches must wear a mask at all times.
6. Identification information: We need some sort of identification to cross reference the name. We understand not all kids have photo I.D so we will accept anything that has their name on it. Everyone 18 years and up needs to show proof of photo I.D.