2019 Coed Classic Underwear Affair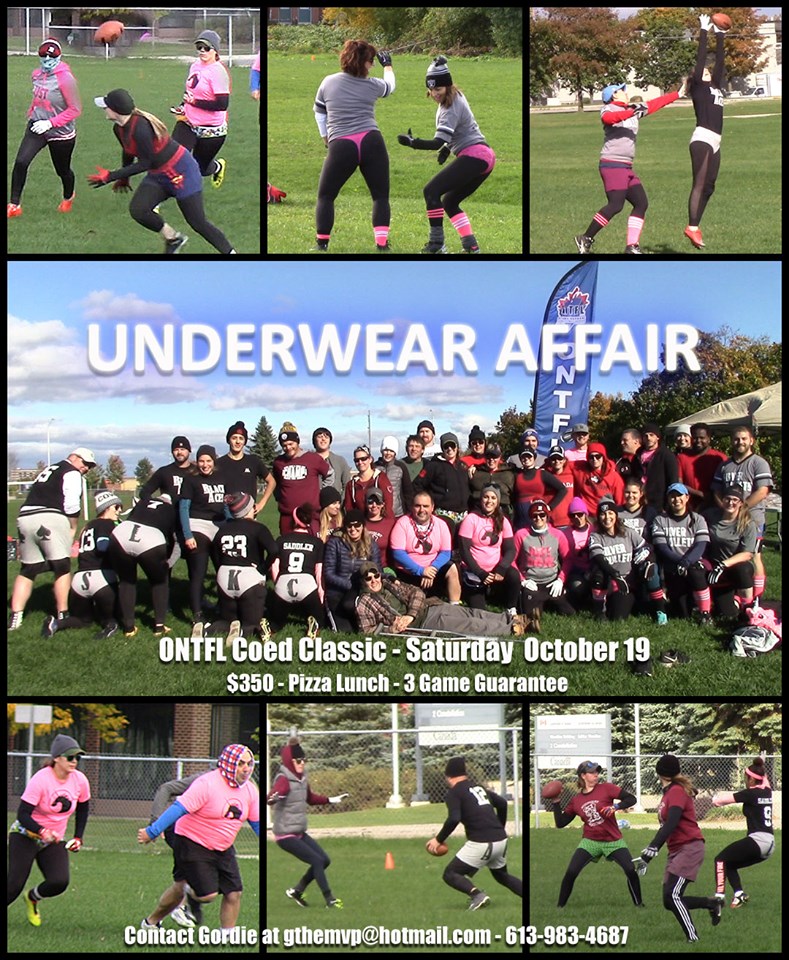 Find your best, or worst looking undies, and come join us for some fun on October 19th, as the Underwear Affair/Coed Classic returns.
We've long dedicated this event to the memory of Lindsay Stewart, who lost her battle with colon cancer in 2012. Her team (Tanks) wore underwear on the outside of their attire to spread awareness for cancers below the waist.
You can contact Gordie Laverty via gthemvp@hotmail.com, or 613-983-4687. Cost is $350 per team, and includes a pizza lunch, plus a 3 game guarantee.
Deadline for entry is Tuesday Oct 15.