Men's Tournament - Ed Laverty Fall Classic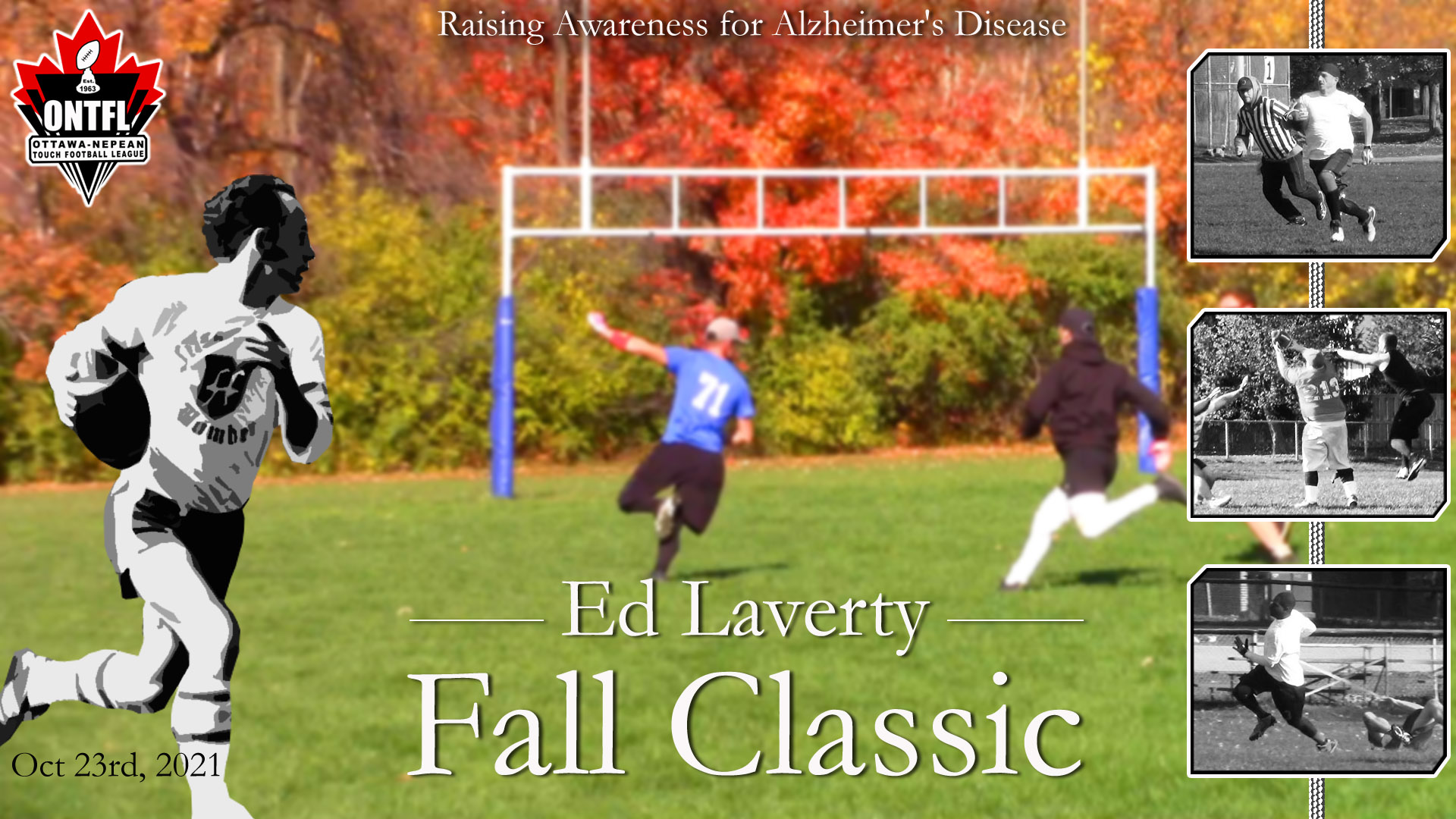 Join us for some men's tournament action on Saturday October 23rd, as the Ed Laverty Fall Classic returns.
When we lost my father Ed to a terrible sickness, we repurposed this event to raise awareness for Alzheimer's disease. Please visit the amazing group at the Alzheimer's Society of Ottawa and Renfrew County to learn more.
Costs per team is $350, which includes a 3 game guarantee, a pizza lunch, tons of snacks, and prizes. All levels are welcome. The deadline to register is Tuesday Oct 12. Please contact Gordie Laverty at gthemvp@hotmail.com, call at 613-983-4687.
We hope to see you all out there for some fall football fun!