Mini / Fall Season starts tonight at Landsdown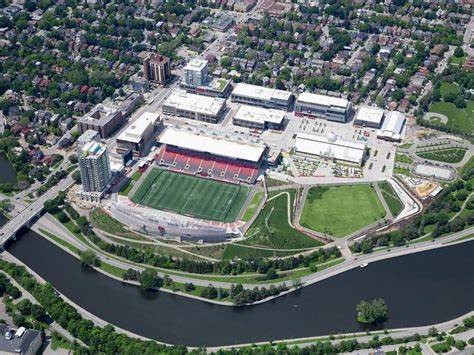 The Ottawa Nepean Touch Football League (ONTFL) has been in existence for over 50 years. Along with offering an outlet for socializing and exercise, player, coach and community safety has always been a top priority for the league. With that said, we believe we have a plan in place that allows us to continue enjoying touch football while practicing safety and following social distancing guidelines.
Throughout the COVID-19 pandemic the physical and mental health of the community has been of concern as it relates to isolation, lack of socialization and personal wellbeing. We recognize the risks associated with COVID, and will implement measures to minimize the risks. This will allow our membership to come together to reap the benefits of community interaction, and physical activity.
The ONTFL also recognizes the evolving and unknown nature of the COVID-19 situation and therefore this guideline will be updated, as needed, to ensure compliance with current and future public health requirements.We don't have the resources of major sporting leagues, so we'll need managers and players to help us ensure that everyone follows our guidelines and rule changes.
We ask that team managers and players review the COVID guidelines document. This document is also available via a link in the resources footer menu of this website.