Ed Laverty Field Naming Ceremony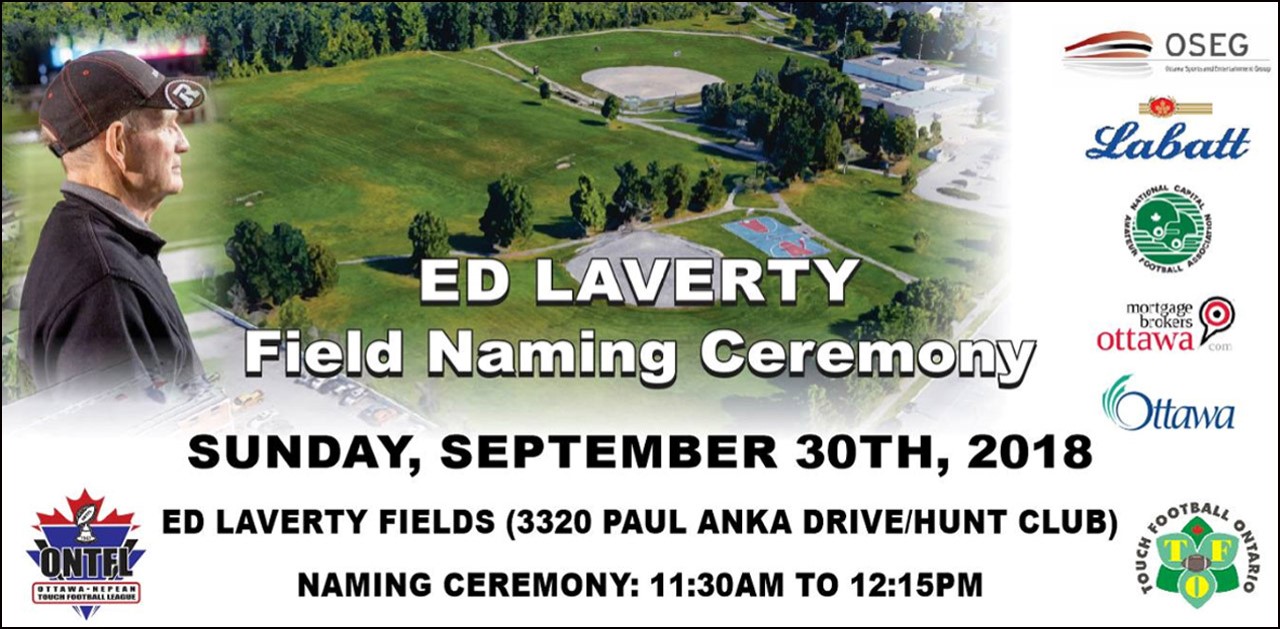 <p> As many of you know we received the incredible news that the fields at Hunt club and Paul Anka drive have officially been named the "ED LAVERTY FIELDS" . </p> <p> Our dad was never about the recognition or acknowledgments but it's truly a timeless & fitting tribute to the 50+ years he contributed to community sport; we are very proud of his incredible legacy. </p>
We are hosting our ONTFL championships on Sunday, Sept 30th at the fields; we will be scheduling a break in between games for the ceremony scheduled from 11:30am to 12:15pm.
The naming ceremony & unveiling will be lead by Councilor Riley Brockington and the Laverty Family; a plaque with our father's name and biography will be official mounted at the fields.
We will be hosting a BBQ during the finals (in the space between the fields). After the special naming ceremony everyone can join us for the BBQ, some music and football, exactly what our dad would love.
Its going to be a very special occasion and emotional moment for our family shared with the many people who lives my father touched. Please confirm if you are attending so we have a headcount for space & the BBQ.
With thanks,
The Laverty Family